Kevätsiivous! Tehdään tilaa uusille tuotteille
Kaikki monitoimibalmit ja öljyseerumit
Nordic skincare with an exotic touch
When a lush green, warm and humid rainforest meets the rugged and peaceful northern nature, Usva (Mist) is born. It spreads over the land, gentle and filled with moisture. The secret of Usva lies in the harmony of nature.

Plants grown in contrasting conditions complement each other in many ways in terms of nutrients and caring properties - like a fascinating work of art, where every stroke of the brush creates depth and beauty. This is how we develop our unique products that support skin health and natural moisture balance.
Check out our new lip balms!
100% Natural, deeply nourishing lip balms bring dreamy softness and long-lasting hydration for your lips.
Our lip balms are available in three flavors: the delicious Raspberry Bliss, the fresh Forest Synergy and the unscented Pure Luminous - give them a try and discover your favourite!
Natural and Authentic Beauty
Over millions of years, nature has developed highly effective solutions that make plants resilient and unique. We use them to create indulgent skincare products that protect your skin and restore it to its wildest, healthiest state.

We only use carefully selected, eco-friendly gently produced ingredients. We describe all the ingredients, what they are and how they work, directly and clearly, so you know what you're putting on your skin.
Handmade in our small
workshop in Finland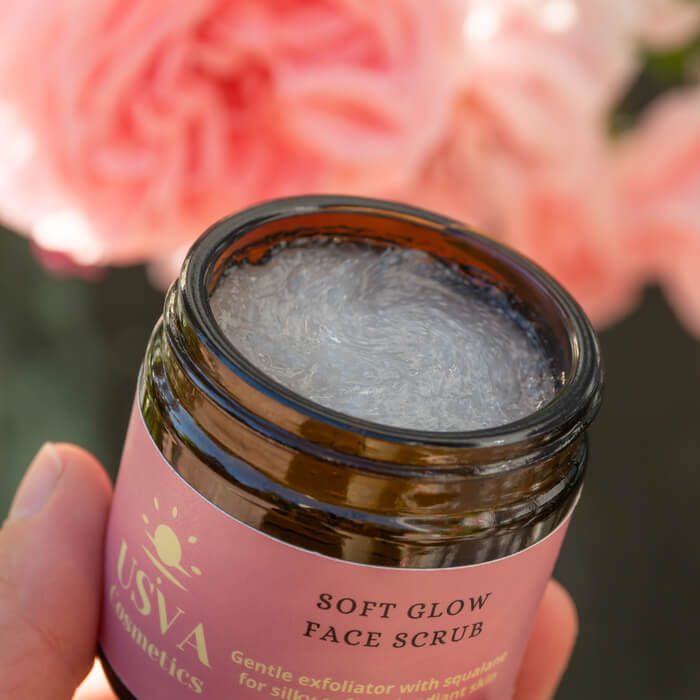 Soft Glow Face Scrub activates and reveals your skin's natural glow. A gently exfoliating, deeply cleansing and regenerating polish leaves your skin soft and fresh without stripping away its natural moisture.
Feel the harmony of nature,
its diversity and unity
Usva Cosmetics is a gentle Finnish skincare brand that brings a new twist to Nordic beauty. We are curious and willing to experiment. Through our ingredients, we have watched the Northern Lights in the Arctic Circle, breathed the warm and humid rainforest air and walked through East Asia from coast to coast. We have gathered all that we value in Usva products to inspire you to discover your own path to natural wellness, responsibly and with respect for the environment.